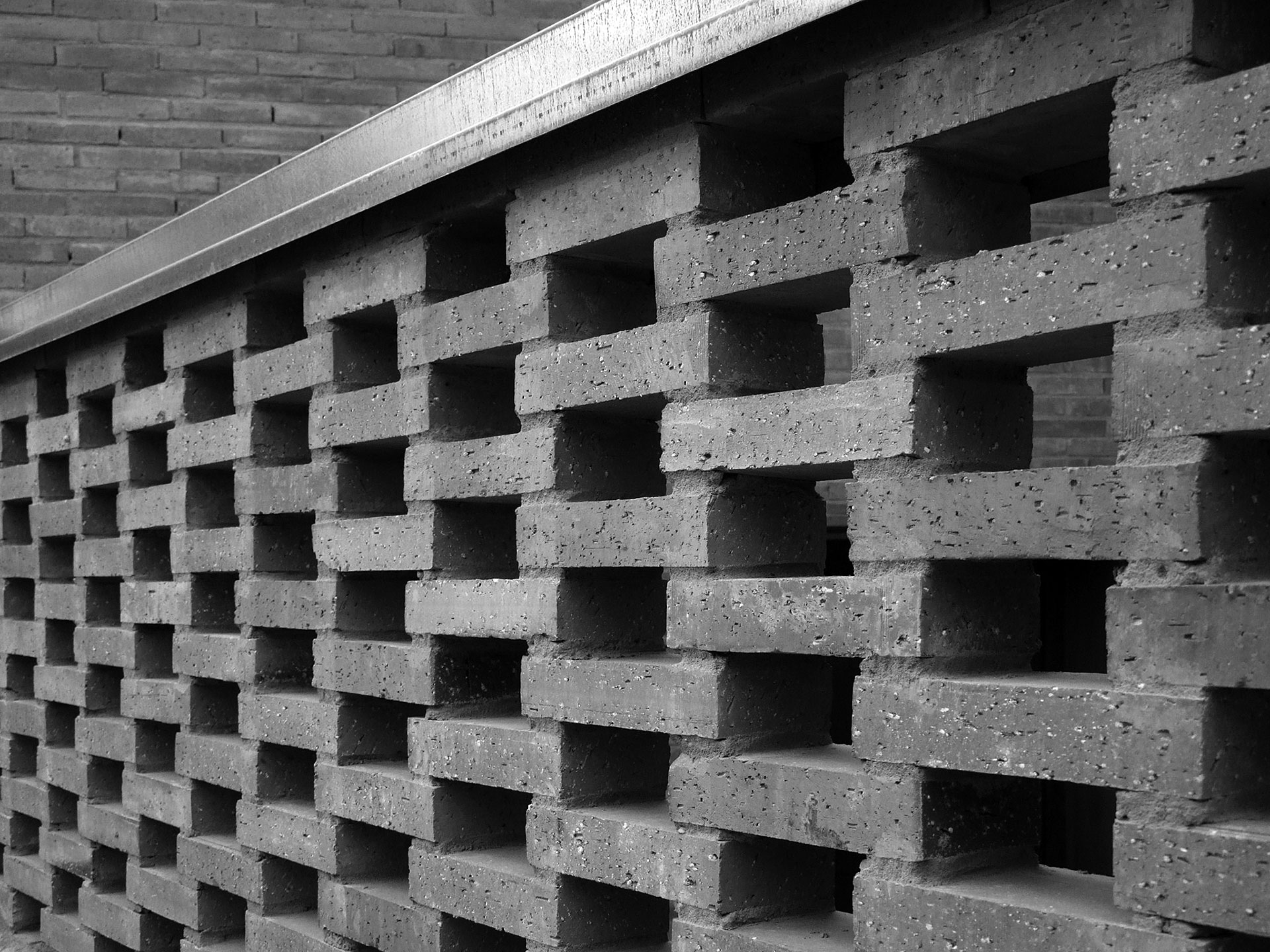 Brick house in Pino de Bureba
This simple home was built in a relatively isolated rural site, by a beginner local contractor and with a modest budget. The owners are a middle-aged couple who mainly live in the house in summer and during the weekends. In these circumstances, the choice of traditional solid brick as the predominant material was decisive to face the work with guarantees. It is a material whose perfect imperfection provides beauty and adaptation to the environment. Remembering the architecture by Lewerentz, the choice of the bond and the joint seemed as decisive as the material itself

.
The house is located on an irregular pentagonal plot that absorbs the unevenness between the surrounding streets. Although exposed brick predominates in the traditional architecture of the surroundings, the closest constructions are recent and uninteresting. Only the modest and old bell tower stands out, located a few meters away.
The house, whose sloping elevation is very visible from the access road to the town, is conceived as a totally ceramic volume, both in its façades (brick) and its roofs (tile and ceramic tile). The enclosure that delimits the plot arises from extending the façades of the house, so that the whole complex is understood in a unitary way. The aforementioned irregularity of the site has led to the development of a certain geometric game to configure the final floors. The transition between the house and the garage is articulated by a triangular patio that illuminates the kitchen from the side. The roof of the garage is in turn a sunny terrace from which you can enjoy the surrounding mountains, full of pine trees.
Once inside, the double height space of the living room becomes the true core of the house. The light metal staircase articulates the necessary turn of the floor and connects the lower level with the double height, which acts as a skylight thanks to a square opening that gives access to the terrace and introduces natural light into the living room.
Both the brick and the sloping roof reminded us about some Nordic domestic architectures (Jacobsen, Aalto, Utzon…). The exterior openings are solved with galvanized steel sheet, as well as the finishes of the roofs, the downspouts, the upper fence of the enclosure and the garage door.
From the outside, the irregular artisan warmth of brick contrasts with the precise industrial coolness of galvanized steel. Internally, ceramic and wood are incorporated in brown tones similar to brick, in contrast to the whiteness of the walls and ceilings. A dialogue between the industrial and the artisan that we believe is necessary, even more so in projects like this.
Finalist X Burgos Architecture Awards 2009-2010
Classification
Dwelling
Location
Pino de Bureba, Burgos, Spain
Date 
2007-10
Client 
Private
 Area
206 m2 built
Architects
Enrique Jerez
Aida Fernández

Building engineer
Susana Renuncio
Constructor 

Construcciones Álvaro Escudero
Metalwork
Herrería La Bureba 
Photographer
Enrique Jerez