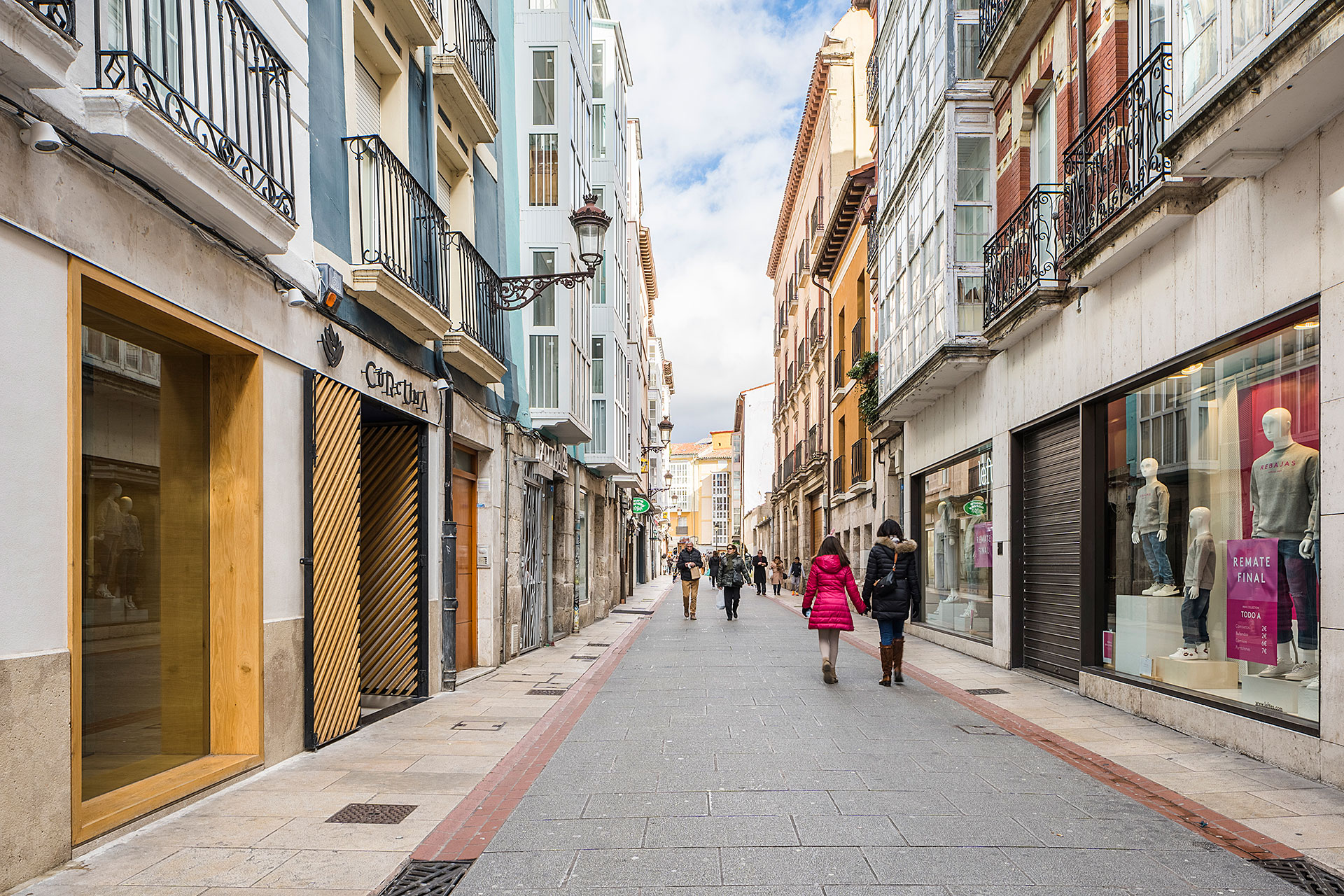 Cúrcuma Green Food and Drinks introduces a concept of coffee shop based on a healthy diet. Its central and privileged location, next to the Camino de Santiago, demanded a respectful, simple and ambitious attitude.
The protected façade required to stick to the rhythm of the upper openings of the building, typical of the European historic centres. Facing the closed and dark character of the old store, and according to Cúrcuma's philosophy, the project aims to look open and authentic, where things are what they seem.
In this sense, the façade acts as a framework that prepares us for what will happen inside. One of the openings is the access to the coffee shop and incorporates a wooden lattice, a hallway and a stone bench. The other one is a fully glazed opening that internally shapes a large wooden bench and a storage space, what gives room to a deep and 'inhabitable' façade.
The materials are scarce, traditional and authentic: oak wood, white limestone and black steel. All of them refer to Cúrcuma's philosophy, natural products and traditional markets. Lighting is integrated into architecture in an indirect way.


Classification
Interiors, restaurant business
Location
Burgos, Spain
(42.342258, -3.697955)
Date
2018
Architects
Enrique Jerez (entrance)
Blanca Leal (interior)
Collaborators
Gracielle Nonaka (graphic design)
Ángela Delgado
Constructor
By trades
Photographer
Javier Bravo