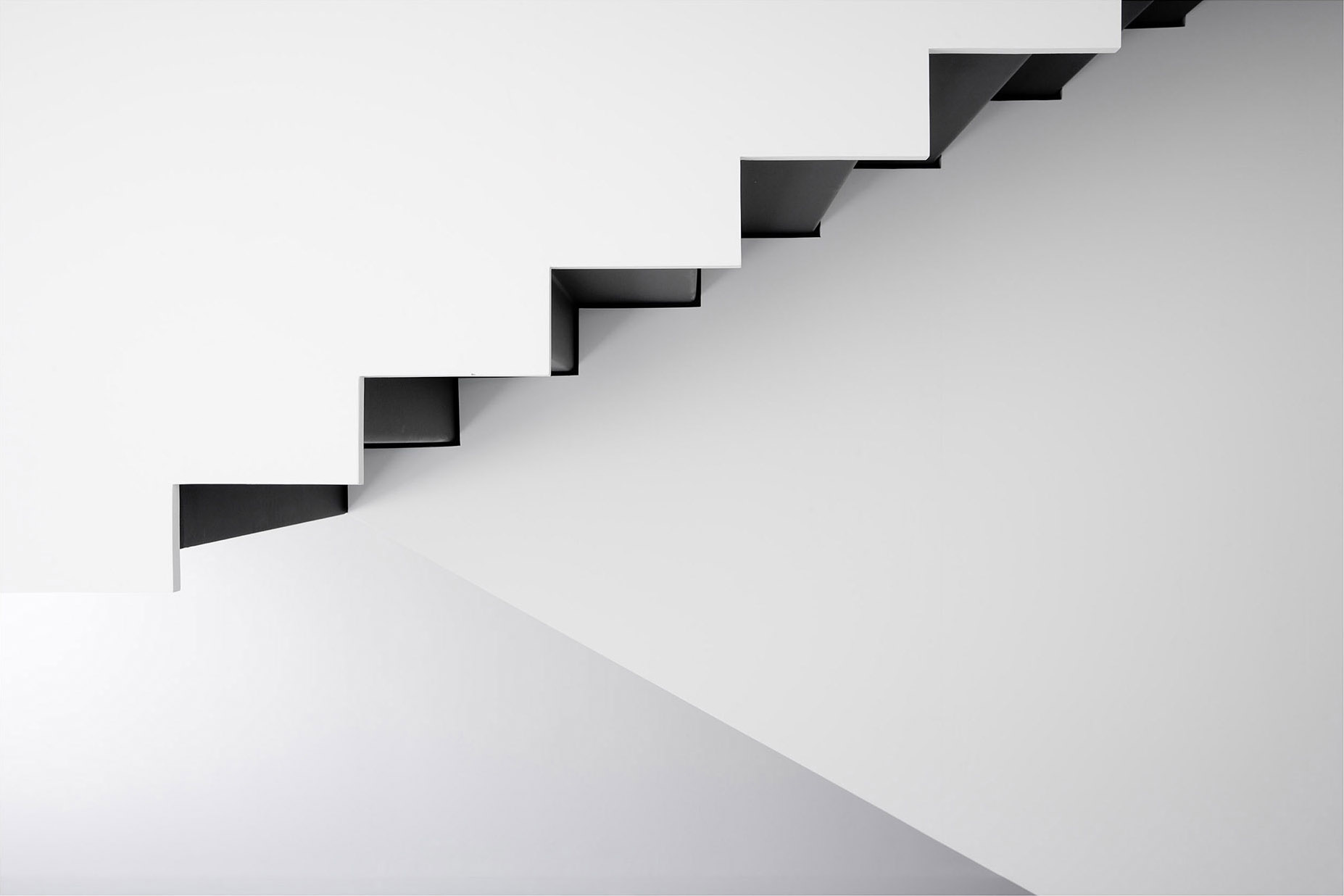 The site, a perfectly rectangular and flat plot measuring 3.000m2 and located in a new neighbourhood on the outskirts of Simancas (Valladolid), barely offered any landmark. 
Therefore, the place could hardly be the project's starting point. We would have to establish it. It was necessary to create a new place, a new and our own microcosm where the house's inhabitants and temporary users could live together with their own rules, their own light, their own matter, their own air, their own nature. 
Looking for a certain privacy and solving the most of the functional programme at the same level were some of the client's requirements.
All of that brought to conceive the house as a categorical rectangular piece made of concrete, apparently with an only floor and raised 90cm over the plot's level. Gathering and solving every house's fact in an only compact, calm and conclusive piece turned into a motivating challenge. The project should mainly arise from its interior, from the strategic spatial excavation of this primitive unit element. The patio, in its different manifestations, would be the main spatial procedure to organise and enrich this new domestic microcosm.
The main spaces are in the ground floor, while there is also a daylight basement for the garage, the facilities and the guests, as well as a studio. Every area in this floor is lighted up by patios, all of them with different characteristics.
Thanks to its location, the house serves as a filter between the public area, in the north, and the private one, located in the south and reserved for the garden and the swimming pool. The pedestrian access is made from Abedul Street, across a first patio created by one of the "incisions" that are characteristic of the house's geometry. A central patio, developed in 2 floors, divides and organises the night (north) and day (south) spaces. In the northeast, there is a third patio that lights up the rooms for the guests and the facilities, while a fourth patio with a less strict geometry serves the studio, that this way extends to the plot's level by means of a sloping garden.
The apparent exterior impenetrability and compactness contrast the great opening and brightness from the interior, characterised by the spatial fluidity, the glass's presence and the natural light that comes from the diverse patios and skylights that drill the house and transform it constantly. Here, the walled external structure is factorized and atomised into a very light metallic pillars.
Each of the house's 4 façades is a manifestation of the domestic relationships between the interior and exterior adjacent spaces. The openings in this 4 faces are qualified in a different way depending on the orientation and the needs they must satisfy.
Second prize VIII Castilla y León Architecture Awards 2008-2010 
Shortlisted Arquia/Próxima 2010-2011 Awards for young Spanish architects
Classification
Dwelling
Location
Simancas, Valladolid, Spain
(41.595974, -4.801257)
Date
2008-10
Client
Private
Area
772.10 m2  built
Architects
Enrique Jerez

José María Gastaldo

Collaborators
Hugo Mónica
Building engineer
Ángel García
Constructor
Volconsa
(building engineers: Fernando Espeso, Carlos Gracia)
Outdoor carpentry

Vitrocsa (Saint-Aubin-Sauges, Suiza)
Photographer
Pedro Pegenaute