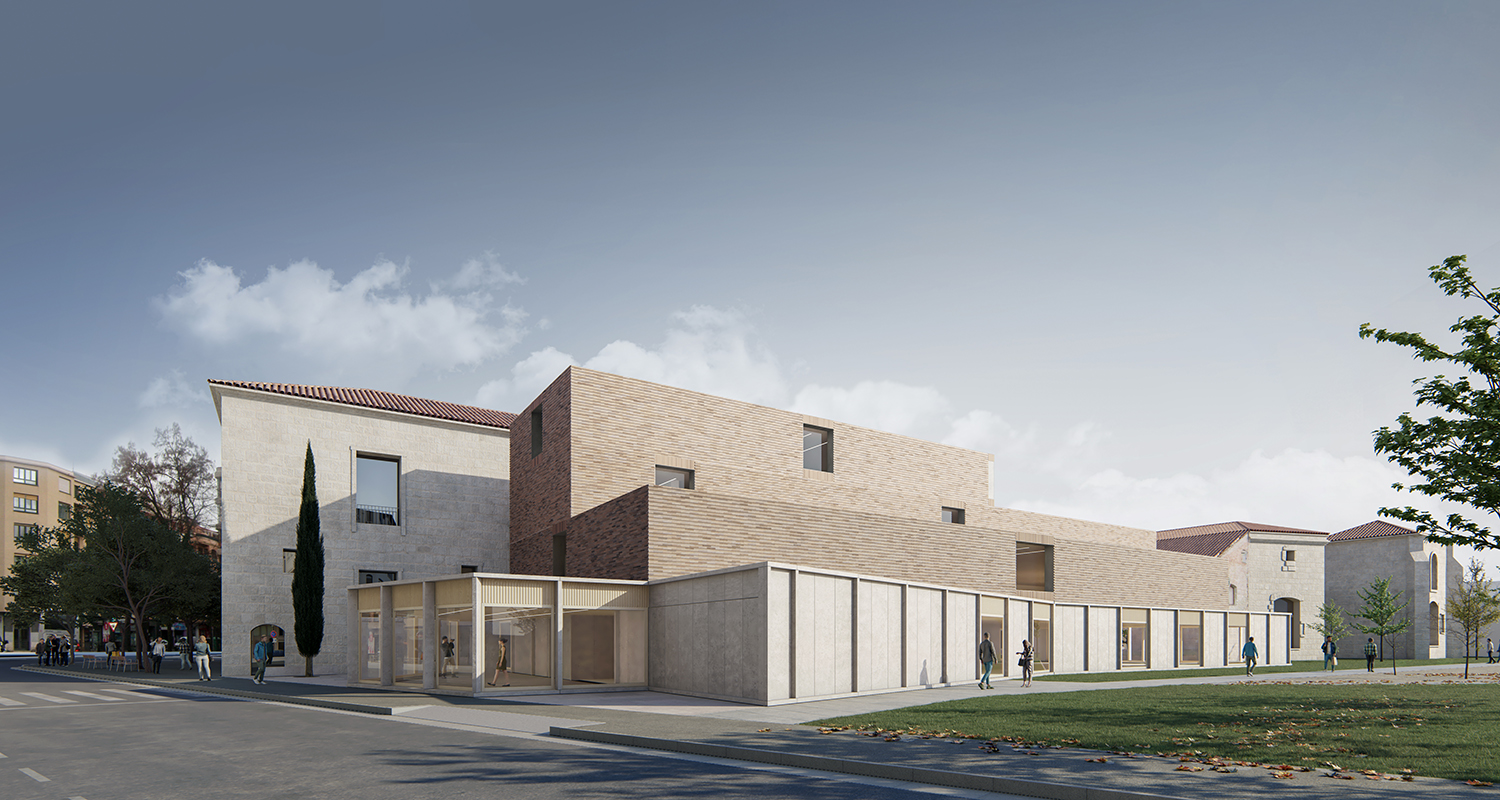 Hospital de la Concepción
The restoration of the Hospital de la Concepción in Burgos brings back the original architectural qualities of this 16th and 17th century building, which has received many fragmented and not cohesive interventions during the past centuries.
The new programme components –university cultural center and regional historic archive– are inserted with elements which could be eventually removed or easily transformed, in an effort to acknowledge the temporality of the new contemporary parts in opposition to the everlasting serenity of the historic context. The new extension, built with brick and local stone, accommodates to the historic building by following its alignment, dimension modularity and overall composition principles. It aims for a calmed and subtle dialog while contributing to inserting an abstract and contemporary volume addressing both, the historic context, the cloister, and the public park.
Classification
Public buildings and space, culture
Location
Burgos, Spain
Date
2022
Client
Ministerio de Cultura y Deporte
Universidad de Burgos
Area
12.000 m2 built
 Estimate
16.000.000 €
Architects
Enrique Jerez Abajo
Jorge Tárrago Mingo
Rubén A. Alcolea Rodríguez
Roberto Ercilla Abaitua
Rebeca Piedra Dueñas
Collaborators
Fernando María Iraburu
Landscape
Local 4
Infographics
JAM Images