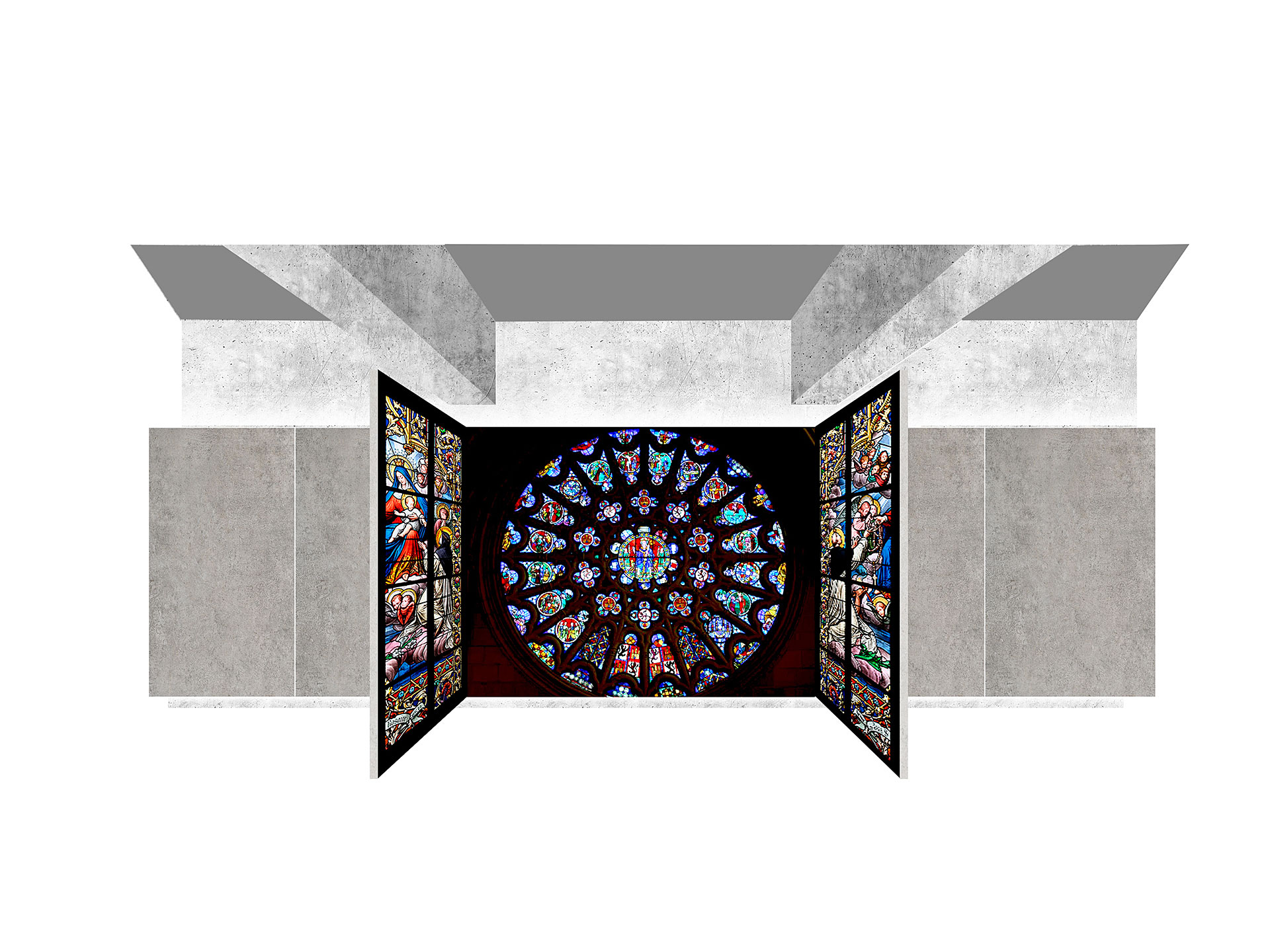 Stained glass interpretation centre
LIGHT, COLOUR, SURPRISE
Instead of creating an element unconnected to the existing building, the project for the new exhibition wants to recover and reinforce the structural and spatial values from its original container.
Therefore, we design a versatile system, easily adaptable to different circumstances according to the changing needs. The new exhibition will bring visitors closer to the stained glass' world in a suggestive, attractive, funny and interactive way, but not at the expense of losing accuracy.
In spite of its richness and flexibility, our proposal is very simple. Its modulation and its materials' lightness are essential to make easier its maintenance and transportation. The new materials are integrated with the existing beams thanks to its similarity with concrete when the panels are closed. However, like the stained glass seen from the interior in a sunny day, when those concrete plans will open they will discover a light, illuminated and colourful underside… surprise.
Classification
Interiors, exhibition space
Location
Burgos, Spain
Date
2017
Client
Burgos City Council
Area
90 m2 built
Architects
Enrique Jerez
Koldo Fdez. Gaztelu
Collaborators
Rebeca Piedra Dueñas
Beatriz González Yagüe
Mª Pilar Alonso Abad
Fernando Alonso Abad