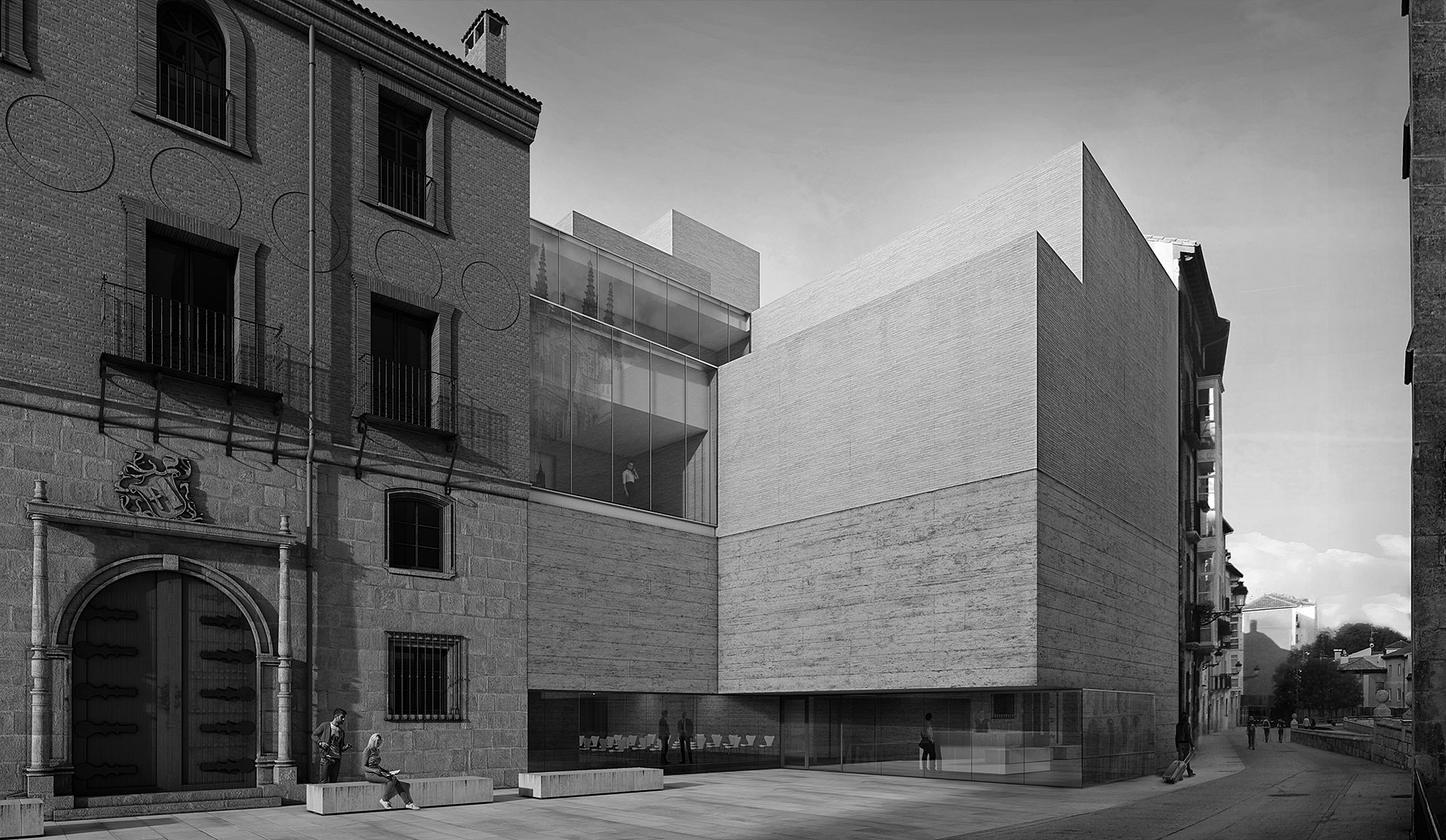 Given that the project involves not only the expansion of the Municipal Archive but also the intervention in the current building, as well as that a relatively tight budget is available, it is important to make the most of what already exists.
Therefore, the intervention in the old building is proposed as a refurbishment or precise surgery focused on some specific areas. Basically, the existing circulations core is improved and certain spaces are refurbished (staff and researchers). The fundamental premise is to make the most of all the current spaces.
In the noblest areas of the Palace, the interventions consist of giving back to the patio the lost perimeter on the ground floor, as well as of creating some new spaces with services. Here, the fundamental premise has been to give more visibility to the historic building, as well as freeing it from the crossings and internal circulations of the archive.
From our experience as architects and users, we believe that the main keys to solve in the future Municipal Archive are essentially four:
Its FUNCTIONALITY: entrances, circuits and circulations, connections, accessibility, etc.
Return to the PALACE'S NOBLE SPACES the importance they deserve.
Its integration into the URBAN SCENE.
A suitable CONSTRUCTIVE RESOLUTION, ECONOMY AND ENERGY EFFICIENCY.
Classification
Public buildings, culture
Location
Burgos, Spain
Date
2017
Client
Burgos City Council
Area
1.950 m2 built
Estimate
2.000.000 €
Architects
Enrique Jerez
Koldo Fdez. Gaztelu
Carlos Pereda
Óscar Pérez
Collaborators
Rebeca Piedra